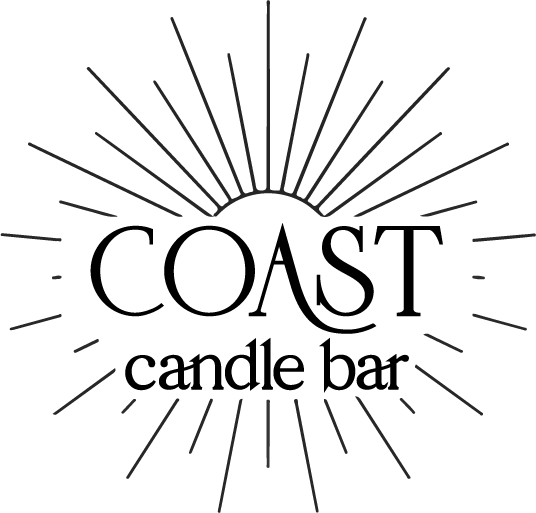 Nestled in the heart of downtown Ocean Springs, Coast Candle Bar is located in Wood & Wine Design Co. Both are located in the "hub" of the city. We are just steps away from some of the best restaurants, bars, shopping, & nightlife on the MS Gulf Coast!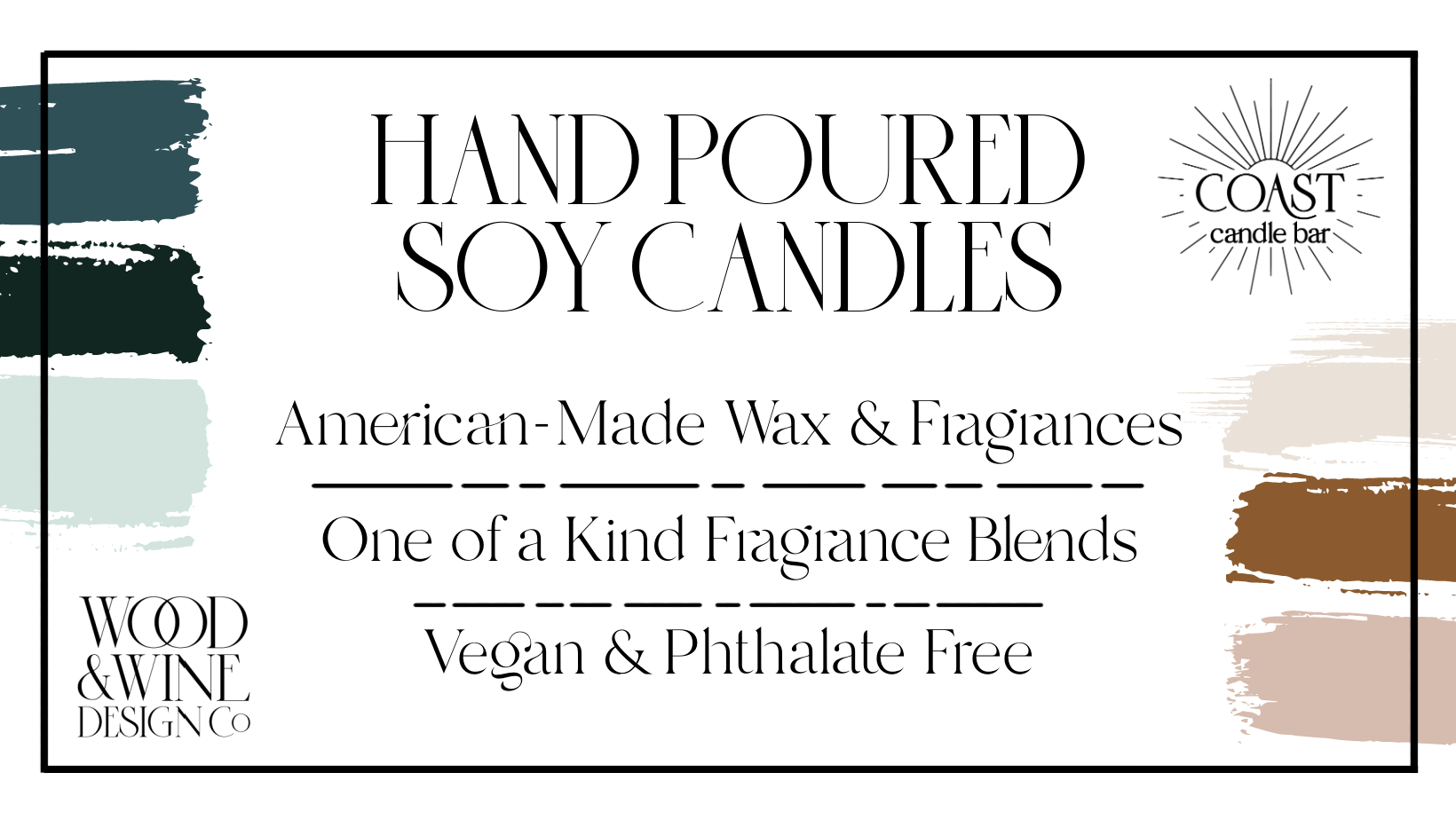 What happens in the workshop?
Our staff will guide you step-by-step as you pick your vessel, fragrance, then hand mix and pour your own candle! We'll be with you throughout the entire process to assist and help! The workshop price includes everything, and feel free to BYOB (ages 21+) !
Where to park?
There is parking in front of the building, along the street, as well as a large free public parking lot that is located about a minute's walk away (Fallo-Pleasant Municipal Parking at 1409 Government St, Ocean Springs, MS 39564)
Coast Candle Bar is the newest addition at Wood & Wine Design Co. These candle pouring workshops are such a fun way to personalize your home, craft the perfect gift, or celebrate those special moments in your life with a unique DIY project and an amazingly scented and beautiful candle.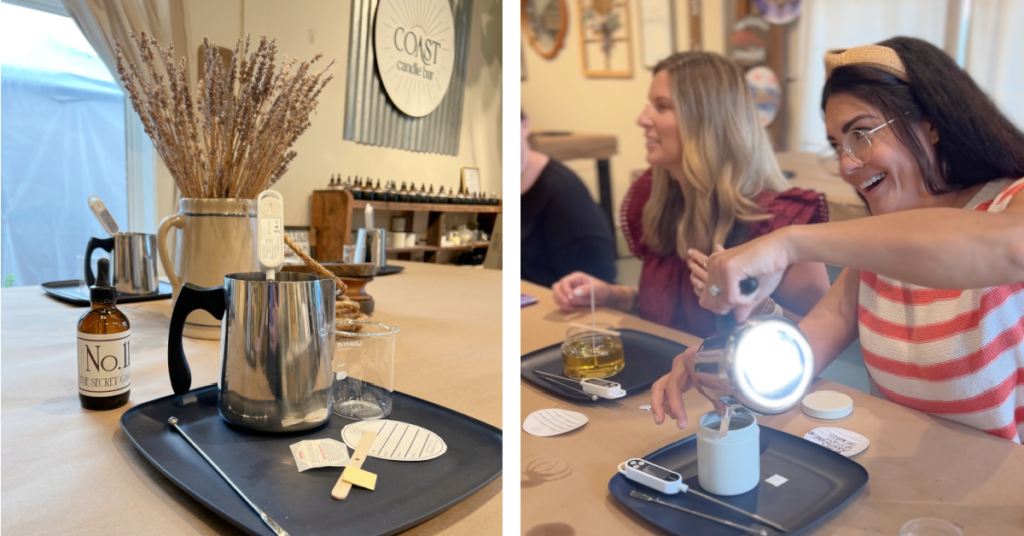 Things to know
$35 covers the entire workshop! Plus, all base vessels serve dual purposes! Vessel upgrade options will be available in the shop, but quantities are limited, so if you're interested in a special vessel, please note that they're first come first serve!
Your candle needs to cool before heading home, so please note that your candle will need to stay with us for at least 1.5 hours after pouring. If we have classes later that day you can return to pick them up then, another time later during the week, or they can be shipped for an additional fee. If you need to fill time while you're waiting, please check out our fave spots nearby (see below)!
Reservations are not required, but since space is limited, we highly recommend them! Please check our calendar for upcoming candle workshops!
Age requirements: Since we'll be handling fragrance oils and hot wax, attendees must be 9 years and older to participate. Anyone under the age of 18 must have a guardian or adult present to sign their waiver, or have them sign it online beforehand (the link will be in the event at registration).
PLUS: Pour… Burn… Pour all over again! If you return with your vessel, refills are discounted! Check out our calendar for refill days!
If you have additional questions, check out our FAQ page!
What to do
There are tons of great things to see, sip, and eat within just a short distance of the shop. Here are our top recommendations for what to do while you wait for your candle to cure (approximately 1.5 hours after pour time)!
Restaurants: Mosaic, Murky Waters, Glory Bound Gyros, Lady May, French Kiss Pastries, Craft Advisory Brewing
Beer & Cocktails: Mosaic, Murky Waters, Lady May, Craft Advisory Brewing, The Office
Coffee: Bright Eyed Brew Co, The District Coffee Co