All Wood & Wine Design classes are temporarily postponed due to the COVID-19 Pandemic.
But the fun doesn't have to stop! We are offering To-Go DIY Kits that you can enjoy in the comfort of your own home.
If you have previously registered for a class that may be postponed, please contact us and we will discuss options. There are 3 options – We can make a To-Go DIY Kit of your project for you to make at home; We can make your project for you at not additional charge; OR We can hold your registration for up to one year for you to use at a future workshop.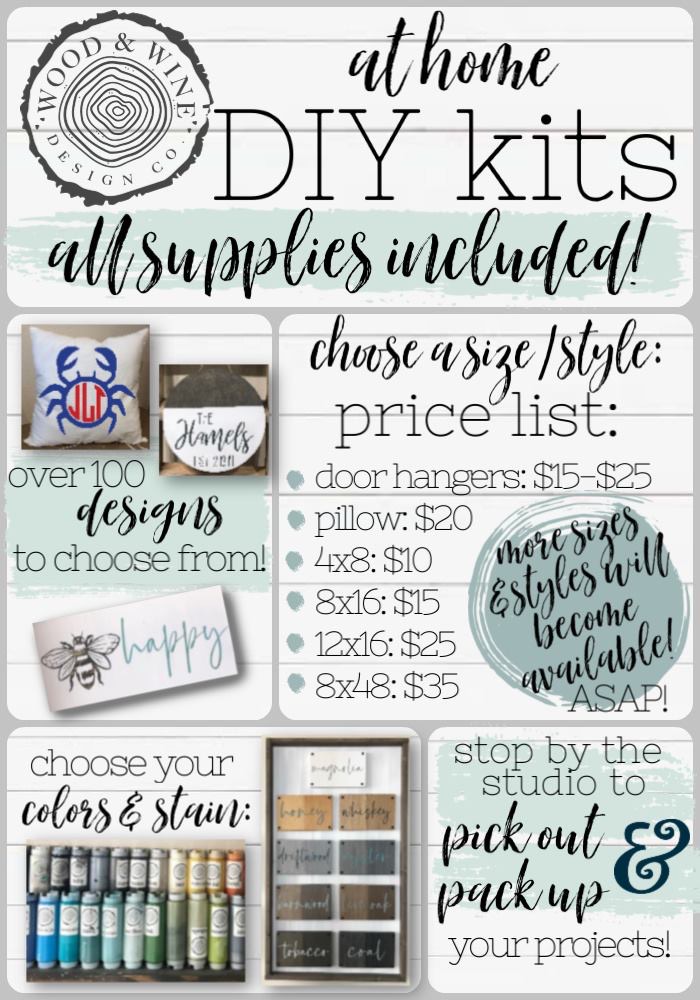 **IMPORTANT NOTE**
We are only accepting orders for the DIY Kits via our website.